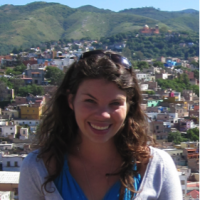 Keri Zug graduated from Scripps College in 2009 with her BA in Interdisciplinary Studies in Culture and Politics and International Relations. She received a Fulbright Scholarship and spent 10 months in the Andean region of Peru researching maternal health from 2010 – 2011.
Keri graduated from the University of Pennsylvania with her BSN in December 2012, and currently works on the Solid Organ Transplant Unit at Georgetown University Hospital. In her free time she volunteers with Planned Parenthood and as a trained doula.
Her current research ambitions include investigating the role of nurses in improving screening coverage, diagnosis and treatment for cervical cancer in the United States and worldwide.